The Triple Blossom Blooming Tea
This high altitude grown tea elevates the natural levels of antioxidants in this luxurious sewn floral bouquet perfect for your next pot of tea. Gorgeous to watch & delicious to taste this floral tea blend can be re-steeped multiple times with more complex flavours each time. You'll notice the overtones of cut peach and undertones of jasmine and lilies. The theme behind this tea ritual is that as it unfolds in hot water it mimics the colours of springtime where these ingredients grow.
Regular price
Sale price
$39.95 CAD
Unit price
per
Sale
Sold out
Ingredients
Premium Green Tea
Buttery Warm Chrysanthemum Lily

Highly Fragrant Jasmine

Mildly Sweet Osmanthus Blossom
Instructions
It's important that blooming tea that includes green tea is steeped below boiling temperature
Boil the water ( 90°C / 194°F )
Add one tea ball to your teapot.
Pour water on your tea to begin the unfolding process.
Infuse until ball is fully open, usually around 5-6 minutes
Watch the long leaves unfurl until the hidden flower is revealed.
Serve & Enjoy!
Share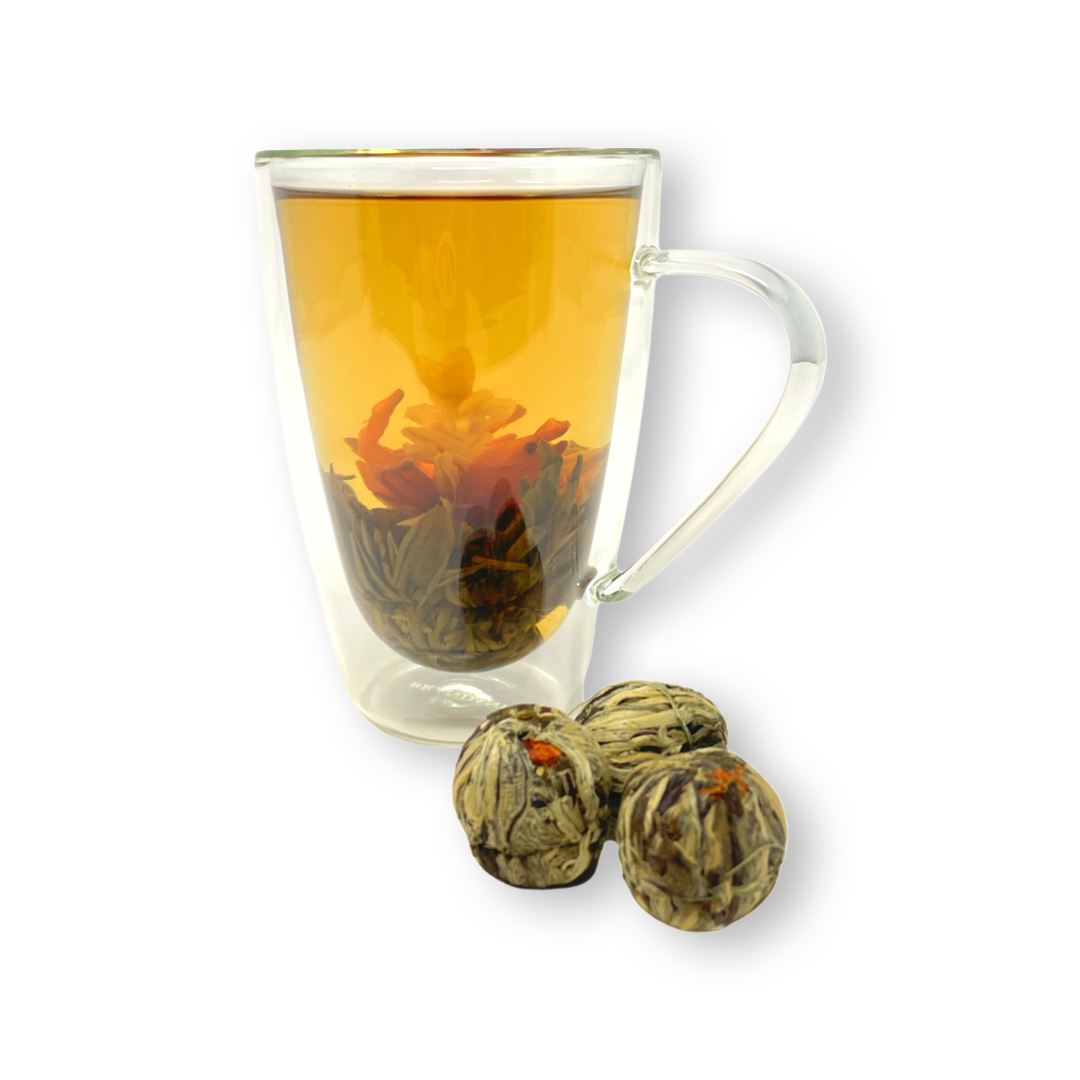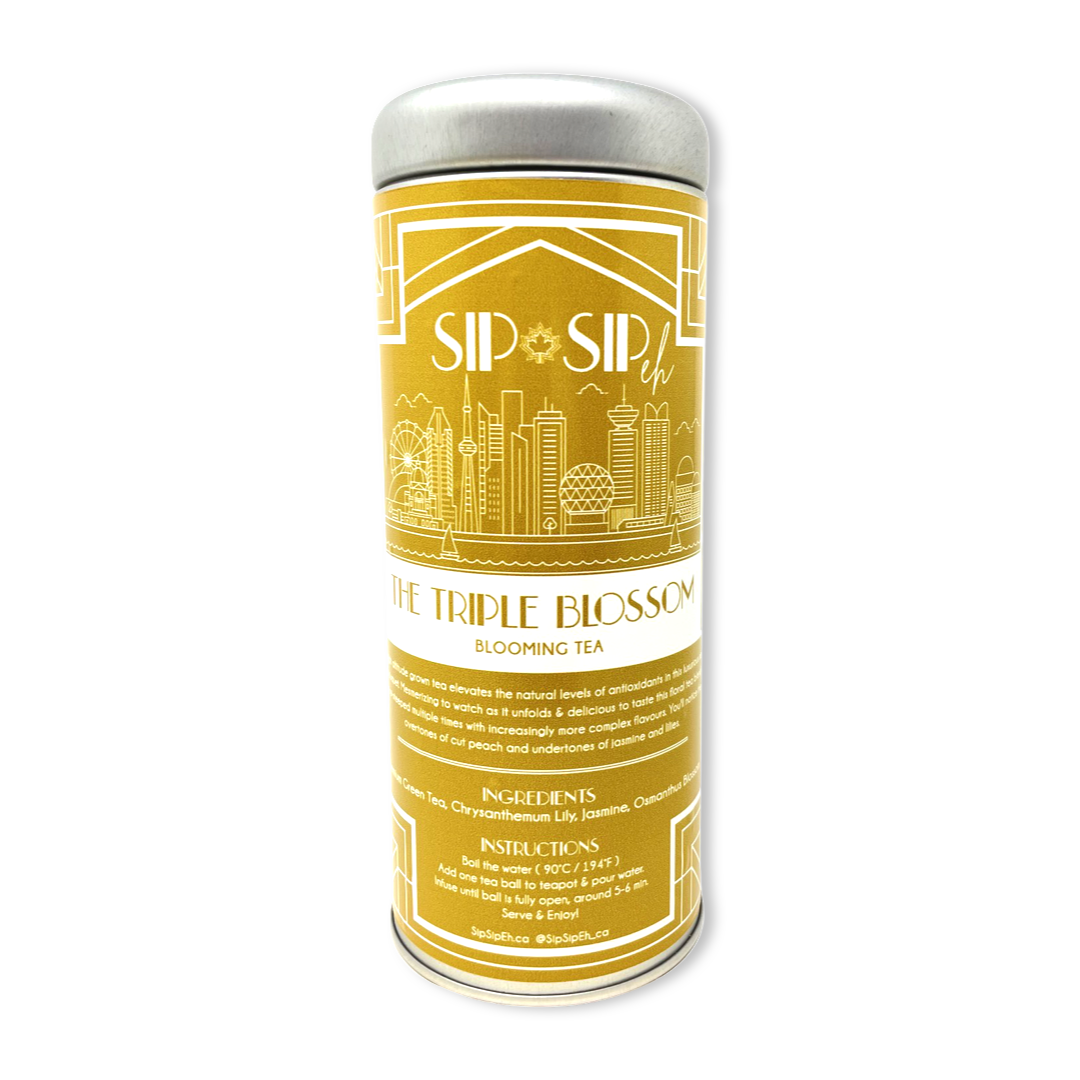 FREE Gift For You
Get a long handle stainless steel Korean tea spoon FREE with every order of tea. Enjoy your tea ritual in style with this beautiful accessory.